Why umpires throw the ball up after 6-6-6 infraction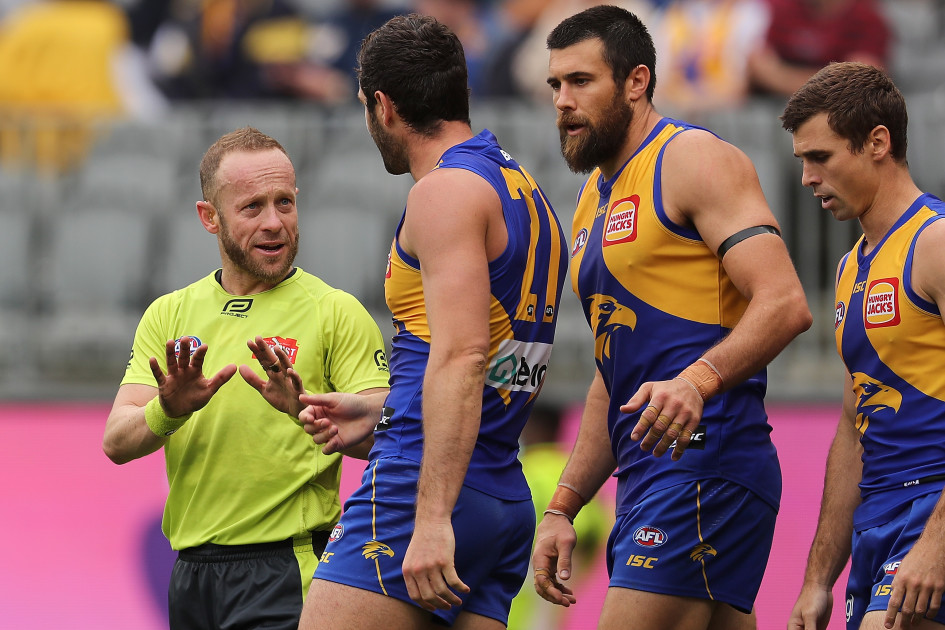 Every wondered why umpires throw the ball up in the centre after a 6-6-6 infraction? Or why they go and explain what has happened to that team's ruckman?
Veteran umpire Ray Chamberlain has explained both quirks of the game, starting with why the rucks cop a talking to.
"The first bit about having to go to the ruckman, it's more about theatre for everyone to understand what's actually happened at the ground as opposed to the ruckman having to take notes," he told SEN's Whateley.
Chamberlain added that the reason the ball is thrown up after a 6-6-6 warning is simply to ensure that there isn't another stoppage to the game caused by a bad bounce.
"In terms of throwing it up, obviously what we've done…