Victoria Police search for man with firearm after attempted armed robbery in Capel Sound on Mornington Peninsula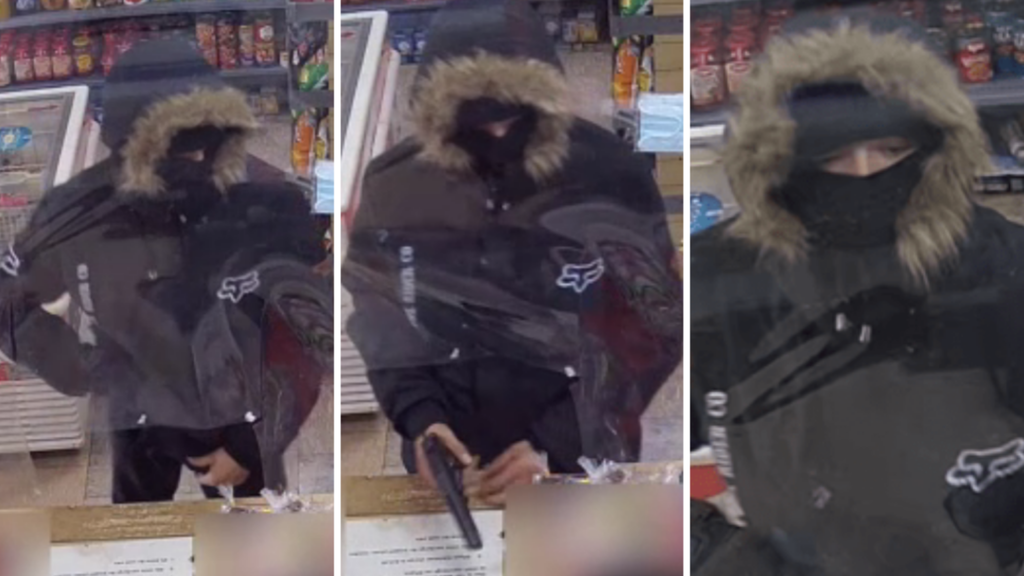 A man has pointed a gun at a food store worker during a terrifying attempted armed robbery on Victoria's Mornington Peninsula.
Last Friday around 12pm, a man went into the food store on Illaroo Street in Capel Sound and walked up to the front counter.
He then pulled a dark-coloured gun from his pants and terrifying CCTV shows the man pointing it at the staff attendant.
The man made demands for cash.
But the victim managed to trigger an alarm, which startled the offender.
He put the gun back in his pants and fled empty-handed.
The victim was not physically injured.
The alleged offender was last spotted walking south along Boneo Road in Rosebud around ten minutes after the incident.
On Thursday, Victoria Police released CCTV footage of a man…