Brave 10-year-old boy tried to steer family car out of danger after driving dad suffered seizure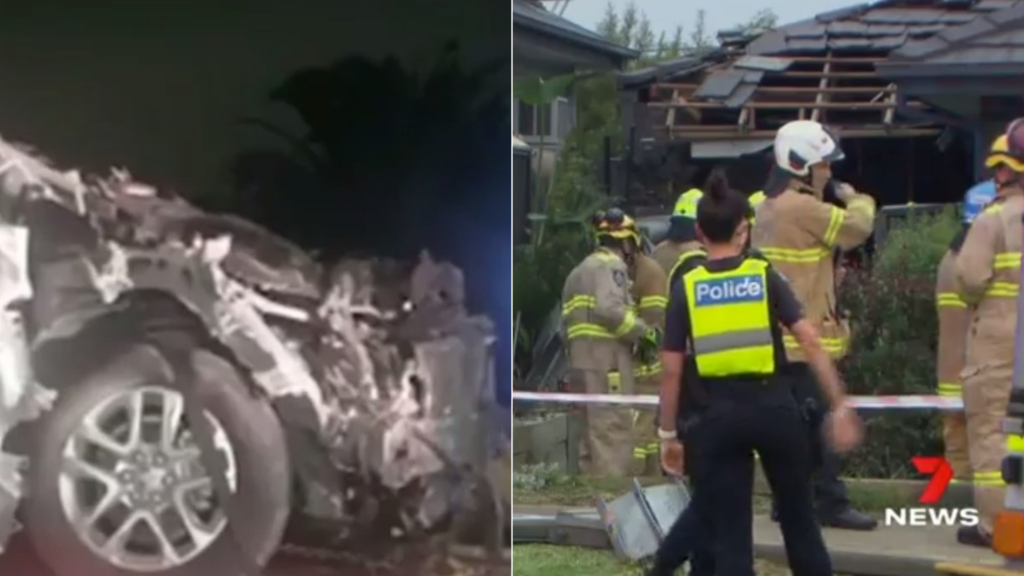 A brave 10-year-old boy grabbed the steering wheel of his family's car when his driving dad suffered a seizure.
But little could be done, with the man's foot believed to be stuck on the accelerator, as the car ploughed into a garage in Melbourne's north-west.
The crash took place in Niddrie on Tuesday afternoon.
A family car with a dad and his three sons on board rocketed towards a T-intersection before slamming into the side of a garage.
Danielle Gourdeas uses the room for her beauty business, with about $200,000 worth of damage sustained.
She told 7NEWS she was in the car's path only seconds before it crashed.
"I moved to the left and the next thing you know a car just went…